Are Glass Dropper Bottles Recyclable?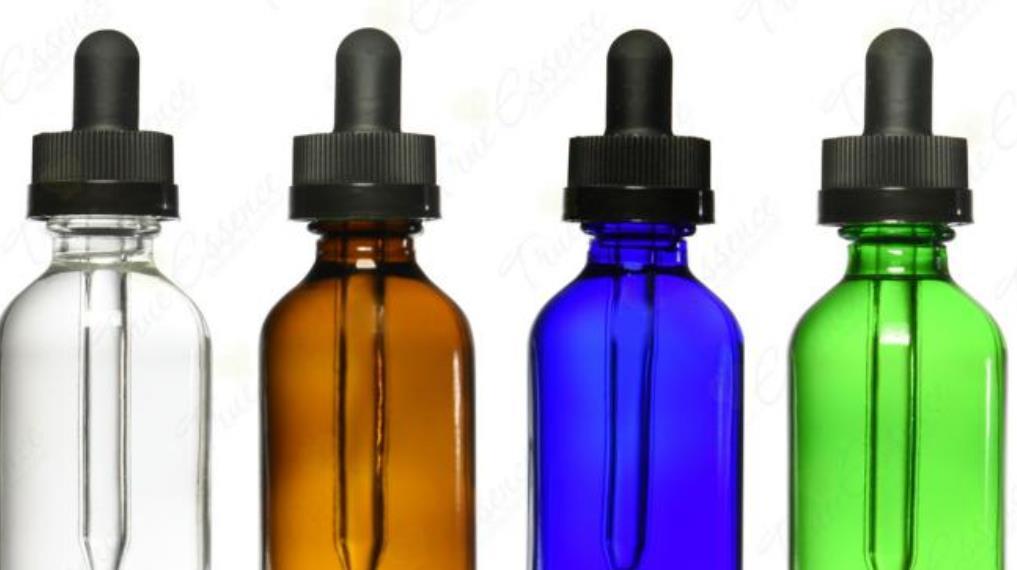 Glass droppers have become an essential part of our daily lives as they help administer medications or trace amounts of liquids. The most basic glass dropper, also known as a dropper or straw, holds about 1ml of liquid.
But the problem isn't the use of glass dropper bottles, it's the way the large population disposes of them.
Glass dropper bottles
are monomaterial, which means they are made of a single material. This makes them prime candidates for recycling. Recycling is not only environmentally friendly, it also preserves natural resources and provides an easy way to dispose of waste products. That's what we'll help you with today, how to easily recycle your glass dropper.
Are glass dropper bottles recyclable?
Yes. Glass dropper bottles are recyclable products for the following reasons. Glass droppers are exactly what they're called, liquid droppers made entirely of glass.
Droppers and bottles are always made of a single material glass. This means you don't have to separate the components before putting them in the recycling bin.
Glass is a high-value material that can be recycled into a variety of products. Not only is recycling beneficial, but it can also be extremely harmful if not disposed of in a proper manner. Glass can break and seriously injure others at any time on its way to the landfill.
In addition to this, it adds to the existing problem of increasing landfills. To avoid exacerbating these problems, we should consider recycling our glass dropper bottles instead of throwing them away.
How do you recycle glass at home? Step by step?
If you want to recycle glass at home, glass droppers and glass jars are a great place to start. This is because of their single material properties. You don't have to carefully remove too many components because they are made entirely of recycled glass.
The first thing you will do is find a large container or bin where you will put all your recyclable glass. Make sure to label it properly so you don't get any other material mixed in there. Your labels should provide enough information so that if someone walks by, they will know which items can and shouldn't be put in the recycling bin.
Next, whenever you're going to place any bottles or jars (or glass droppers in this case), make sure to remove any lids or components that might be made of a different material.
This is because any impurities in the mixture can cause the new product to be weak and brittle. In some cases, it can also cause toxicity, especially when it becomes a food or beverage container.
The third step is to remember that there are many types of glass, and not all of them can be put into the recycling bin. The glass used to make Pyrex bowls, tea cups, and even glasses cannot be recycled with glass droppers because they are made of different types of glass.
To complete the recycling process, all you need to do is label the packaging and send it to a recycling facility. If you put glass in any type of shopping bag, make sure the item doesn't break and tear the packaging.
How do you reuse glass dropper bottles?
Many people don't know how to properly recycle or may find it tedious. If recycling isn't your thing, you can always try reusing glass dropper bottles. All you need to do is rinse the bottle properly and make sure there are no traces of liquid from the previous filling.
1 Thoroughly wash the glass dropper bottle
The most important part of reusing glass dropper bottles is washing them thoroughly. The purpose of this step is to remove any traces of liquid remaining in the bottle. This is to ensure that it does not mix with the new liquid and cause any harmful effects.
An effective way to properly rinse the inside is to fill with water, close the dropper bottle, and shake it gently. Any traces of liquid will mix with the water, which you can then throw away. This will help keep your bottle clean and like new.
2 Sterilize the bottle
Next, you need to sterilize the bottle. This can be done with something as simple as an oven or microwave. All you have to do is put them in the oven or microwave while they are still slightly moist.
If you use a microwave, place dropper bottles one at a time and make sure they don't touch the walls of the microwave. Microwave for 30-45 seconds, depending on the size of the bottle. Carefully remove the jars with gloves and let them cool.
For those who prefer to sterilize in the oven, the first thing to do is to preheat the oven to 130-150 degrees Celsius. Place the glass dropper bottles on the metal tray, making sure they don't touch each other.
Put the trays in the oven for 20 minutes, then let them cool. You can also place newspaper on the bottom of the tray to prevent any heat damage.
When sterilizing, be sure to remove the rubber dropper portion of the bottle. This is because the rubber will melt and poison the bottle for further use.
3 Dry the bottle completely
Thoroughly drying the glass dropper bottle is just as important as sterilizing it in the first place! If you let them damp after washing, all kinds of things floating in the air can stick to the washed bottles and make them dirty again.
Therefore, you can dry the cleaned bottle in a number of ways.
You can dry the bottle from the inside and outside using a pressurized air container. Just make sure the air pressure isn't enough to break the glass.
If you don't have a can of compressed air, you can dry the bottle with a cotton swab or a clean, tightly rolled paper towel. But if you're short on time, you can put the bottle upside down on a dry paper towel or a clean cloth and put it in a dry room.
Once the glass dropper bottles are completely dry, you need to store them in a sterile place to avoid contamination.
In conclusion
Glass dropper bottles are convenient, durable, and easy to use. So when you get it, you should try to use it as it can serve countless purposes. If you want to buy glass dropper bottles, welcome to
contact us
.
Das Packing is a professional
custom glass container manufacturer
with over 25 years of experience. DAS PACKING manufactures glass bottles and jars in all shapes and sizes. We can turn your creative ideas into real products, personalized and branded. Our goal is to provide one-stop world-class packaging solutions and services second to none that exceed your expectations. Our mission is to save our customers time and cost through glass packaging products and services. If you have an idea or a product, we have the packaging.