5 Benefits of Using Glass for Perfume Bottles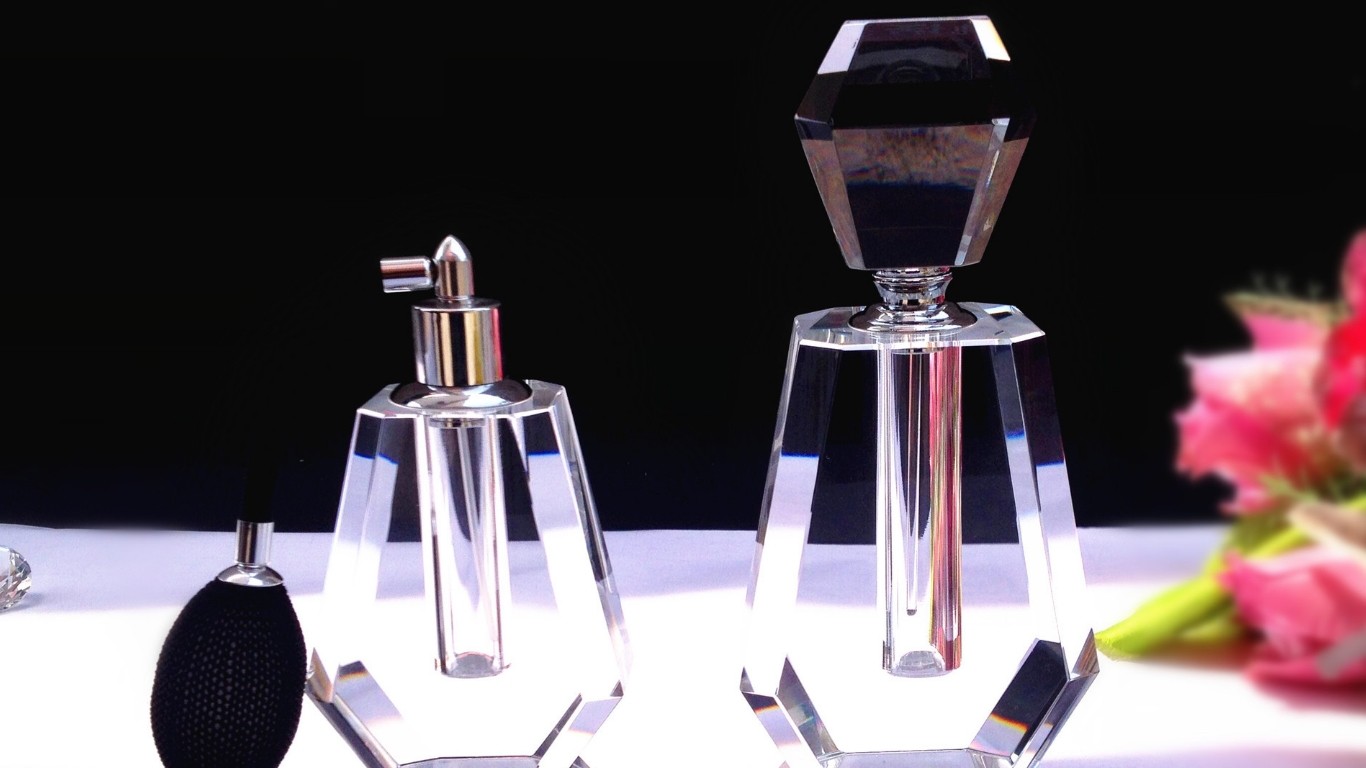 The fragrance has always been one of the favorite cosmetic products of people regardless of their age, gender, etc. We are always happy to improve and enhance our scent and aesthetics by offering fragrances in a variety of scents.
As more and more brands are popping up in the fragrance industry, fragrance packaging has also become an important factor in increasing business. In terms of perfume bottle material, glass has always been the choice of most manufacturers. With good curves and high reflectivity, glass perfume bottles are considered the standard of high luxury.
Let's see some of the benefits of using glass perfume bottles
Aesthetic appeal
Glass
perfume
bottles often have a very classic look and can provide a luxurious feel. That's why leading perfume makers prefer glass bottles for their fragrances. The glass bottle is designed to never go out of style and its transparent nature enhances the beauty of the fragrance inside. Glass bottles are also more durable than other materials if used properly.
Improve customer experience
Plastic bottles that have been used for a long time may change shape by bending inward, or they may easily tear or bruise on the surface. In addition to the poor user experience, the shape and aesthetics of the perfume bottle are also diminished as a result. But the glass bottle is very strong and always keeps its shape and curves. Here, glass bottles offer better quality packaging and a better customer experience.
Safety and health
Plastic bottles are made of certain chemicals that can melt and mix with perfume liquids when they come in contact with them. But glass is a natural material made of limestone and sand. It doesn't have any harmful chemicals that could react with perfume molecules. In addition, with its strong manufacturing quality, the glass bottle also prevents any external compounds from entering the interior. Therefore, they are considered safer to package any kind of fragrance material.
Environment and humanity
Today, environmental protection has become an important aspect of customers' choice of products. Glass is purely environmentally friendly and can be reused or recycled to produce other materials. They can be molded into glass, plates, and even display materials. Beautifully shaped and designed glass perfume bottles also make a lovely decorative material once the fragrance runs out. You can place them in your bedroom, living room, hallway or anywhere in your home to grab attention.
Meet the needs
As living conditions and standards improve, so does the demand for more luxurious cosmetics. Glass bottles, generally considered premium, are now the first choice for most consumers. Therefore, glass perfume bottles can drive more sales just by their elegant appearance.
The fragrance industry is becoming more competitive and finding a way to stay loud in the crowd is imperative. If you want to buy glass perfume bottles, please
contact us
.
Das Packaging is a professional
custom glass container manufacturer
in China with 25 years of experience. DAS PACKING manufactures glass bottles and jars in all shapes and sizes. We can turn your creative ideas into real products, personalized and branded. Our goal is to provide one-stop world-class packaging solutions that exceed your expectations, with service second to none.